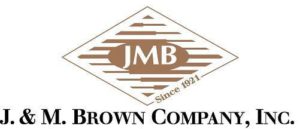 "The service response and quality of the Northeast Automatic Sprinkler Company field and office personnel continues to be exceptional. I have personally worked side by side with Michael MacDonnell for over 20 years now, and the NASCO team has never let me down. Together we service and test over 150 properties within the Metro Boston area. I cannot say enough good things about this company. Professional, qualified sprinkler fitters consistently execute their duties flawlessly, day in and day out for our many clients providing, what I consider, "Best in Class Service.""
---
Glenn J. Hogue, Accounts Manager Fire Alarm Division, J & M Brown Company, Inc

"Consigli recently worked with Northeast Automatic Sprinkler Company on the Harvard University Lowell House Renewal Project. This project was an extremely complex project with many challenging aspects and a tight schedule. Northeast rose to the occasion and was an integral part of the project's successful completion. From engineering, through installation and close out, the team at Northeast handled things in a very skillful and professional manner. I look forward to working with Northeast again in the future."
---
John LaMarre, Senior Project Manager, Consigli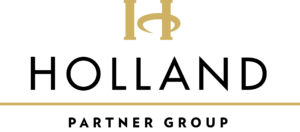 "Northeast Automatic Sprinkler Company has a long term business relationship with The Holland Companies. They have successfully completed every project we have work on together from modifications to new systems. The Northeast staff is both skilled and professional which is a testament to the management of the organization and their attention on delivering projects on time and budget."
---
John Holland, AIA, Holland Development, LLC

"The reason we work with Northeast is they are the most responsive Fire Protection Subcontractor in Boston. As the majority of work we do is Fast Track and in Highly complex and occupied buildings, Northeast can quickly provide the manpower and skillset that matches with each project need. Northeast also understands the challenges that the Construction Manager deals with and tries to be proactive and stay ahead of any issues. They are a true Partner on our projects. Anytime we can make one less phone call or on less last minute request is a huge benefit to us."
---
Bill Olson, Wise Construction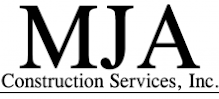 "I have known and worked with Northeast Sprinkler for the past 20 Years. The quality of their work has always excelled. In 2007 I started MJA Construction Services. In the capacity of awarding subcontracts I am always confident that they will provide us with competitive pricing and our projects will be completed professionally, on schedule and within budget."
---
Mike Alberino, MJA Construction Services, Inc.

"I am happy to share a few words on our relationship with the team at Northeast Sprinkler. We have worked with them for the past twelve years on projects both big and small. What we know going in is that we will get engineering, system design, and prompt service, Northeast has taken the time to understand our business and how our operations function. We rely heavily on Northeast Sprinkler's project management process knowing that we will have one point of contact throughout each project. We can always count on excellent customer service, not only during an active project but when there is an emergency that requires immediate service. We see our vendors as an extension of our company, we are partners and could not do the things we do without the things they do."
---
Kevin C. Kelliher, CPM, The Lundgren Management Group, Inc.